PRODUCT DEVELOPMENT is a key part of Nulab's role as a manufacturing laboratory. By keeping up to date with nutraceutical research carried out at universities, hospitals and research centers, our research professionals design new formulations or fine-tuned existing ones.
Nulab's in-house research team is further backed up by a Board of Advisors, scientists who make recommendations in their various fields of expertise.
Nulab makes products in the form of capsules, tablets, powder or liquids. Packaging includes glass or poly bottles, blister sheets, sachettes, tubes and boxes. Spray bottles, chewing gum or tea bags are other options for administration of nutrients.
Our product developers will work with you to arrive at a formula and presentation that meets your product goals. Research and development —including documentation of claims for product labels or advertising—is a service that we provide at no extra charge when you work with Nulab.
---
ANATOLY G. ANTOSHECHKIN, M.D., PH.D., Scientific Director,conducts basic research at Nulab on the effects of nutrients on human health. Dr. Antoshechkin developed the Admax® adaptogenic ingredient, which has been the subject of three clinical trials, including a full gene expression analysis. He graduated as a medical doctor from the First Moscow Medical Institute and also holds a doctorate in Molecular Genetics. Dr. Antoshechkin previously worked at the Soviet Institute of Space Research, the Russian Institute of Molecular Genetics and as a scientific consultant to the Russian Olympic Committee. He is a member of the New York Academy of Sciences.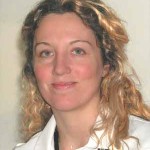 MARISOL DEFINO, B.SC., Product Development Director, a biochemist by training, supervises and coordinates Nulab's product development. She is experienced both in the effects of nutrients on human health and flavor technology. Her specialty is chewable and liquid formulations, from concentrated vitamin formulas to functional soft drinks.
---
MICHAEL GONZALEZ, Ph.D. Formulator, specializes in the formulation of dietary supplements for specific physical needs. He has received various awards for his research on nutrition and cancer. Dr. Gonzalez is a Fellow of the American College of Nutrition and the American Nutritional Medical Association. He is author of over 100 scientific publications and a member of the Editorial Board of several scientific journals.
---
BOARD OF ADVISORS
NULAB'S PRODUCT DEVELOPMENT team relies on feedback from our Board of Advisors. This committee is composed of professionals who give recommendations on new formulations based on the latest research and developments in the field of human nutrition. Each board member has been selected to give advice in a specific expertise.
JESUS MONTIEL, M.S.
a biochemist, specializes in the use of botanicals in traditional medicine, and the validation of their active compounds.
MEYER MAGARICI, M.D.
a pediatrician and surgeon, is a specialist in child nutrition. He is a Fellow of the Israeli Medical Association and the American Academy of Pediatrics.
JOSE OLALDE, M.S.
is an expert on the effects of plant compunds on human health. He is the founder of an alternative medicine system comprising of over 100 physicians.
GOTTFRIED LANGE, M.D.
a graduate from Hamburg University, specializes in cellular nutrition, including the effects of environmental pollutants on human health.